Family Law & Civil Litigation
Attorney in Annapolis, Maryland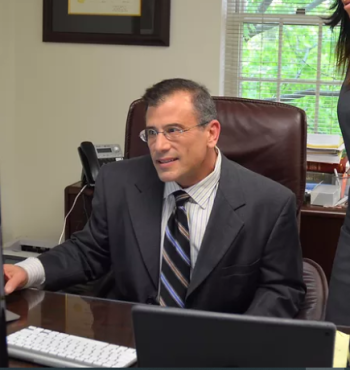 Michael S. Rosofsky
Attorney at Law
With over 25 years of experience, Attorney Rosofsky is an aggressive litigator with the knowledge to match his skill. He serves his Maryland community, including Annapolis and Baltimore cities, as well as Anorando County and Baltimore County, with relentless advocacy. His priority is high-quality service over a high quantity of clients. That way, you get the focused care you deserve.
More About Michael
Reach Out Today to
Schedule a Free Phone Consultation
Hands-On Service
At our firm, you don't deal with a middleman. From the first point of contact, until the final decision is made in court, you'll work directly with our attorney.
Customized Law Firm
When you work with us at the Law Offices Michael S. Rosofsky, you get personalized care. We focus our attention on your needs, whatever they may be.
Quality Services
Using our years of experience and aggressive yet detailed focus, we know how to pursue your success. Don't settle for less—reach out today.
When You're Facing the Worst, You Deserve the Best
Experienced
Divorce Support
Whether it's a contested or uncontested divorce, separating from your spouse is never easy. Not only do you have to deal with the emotional stress, but you also have to face issues of child support and custody, alimony, diving property and assets, and more. We can help guide you through each question with diligent attention.

Always Accessible
Michael was a God send for me and my family. He was always accessible when I needed him to answer all my questions. He provided me with documentation and needed information in a timely manner. He was confident the whole time that we would win the case and with his skills he delivered. Thanks Michael.

Highly Recommended
Michael S. Rosofsky was a beacon of hope to our family at a time our options seemed almost impossible. He's efficient and he has a calm and empathetic demeanor. Michael is very competent and upfront no game-playing. If my family had to choose a Lawyer again, Mr. Michael Rosofsky would definitely be our guy.
I highly recommend him to anyone who needs an experienced Lawyer.

He Will Give You the Best
I have had a wonderful experience with Michael Rosofsky! I asked a lot of crazy questions as I am not familiar with a lot of legal terms, and he never made me feel like I was crazy! He always contacted me asap with information regarding anything about timeframe and forms necessary to complete. He will give you his best! And plus, he's a nice guy!!!! Five stars hand down!
Fighting to Right the Wrongs
Your needs are important. Whether you're dealing with criminal defense issues or family law questions, we at the Law Offices of Michael S. Rosofsky are here for you. Offering a boutique-style law firm experience at reasonable prices, we're committed to delivering the highest quality of support.
Our family law services of divorce, child support, alimony, legal separation, and child custody help you and your family move forward in this time. Our criminal defense services—including DWIs, domestic violence order defense, expungement, and more—are to help you to build a better future. We will fight for you.
Don't face your legal questions, issues, and needs by yourself. Hiring a skilled family law and criminal defense attorney can make all the difference in your situation. With our collaborative services at Law Offices Michael S. Rosofsky, you can expect to receive personalized attention, years of knowledge and experience, and customized care.
From our office in Annapolis, Maryland, we serve the surrounding areas, including Baltimore, Baltimore County, Anna Arundel County, and more. Reach out today to schedule a free phone consultation directly with us, and take those first steps towards a better future.