Michael S. Rosofsky
Attorney at Law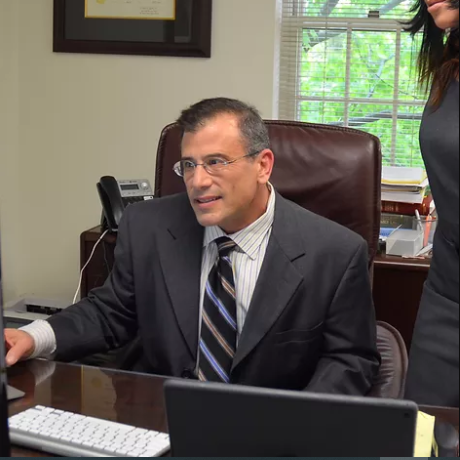 About Michael S. Rosofsky
Born and raised in Baltimore, Maryland, Michael S. Rosofsky is an esteemed attorney who has dedicated his career to standing up against injustice and providing high-quality legal representation. With over 25 years of experience, he has established himself as an aggressive litigator known for his creative problem-solving skills, excellent writing abilities, and persuasive speaking.
Education and Early Career
Michael's passion for legal and political issues developed at a young age. While pursuing his undergraduate degree at the University of Maryland, he worked as a law clerk for a private law office. This experience helped solidify his commitment to the legal profession and sparked his desire to make a difference.
After completing his undergraduate studies, Michael attended George Washington University for law school, where he earned his Juris Doctor degree. He was recognized with the prestigious Van Vleck Constitutional Law Medal—a testament to his dedication and expertise in constitutional matters.
Championing Environmental Justice
Throughout his career, one of Michael's most memorable achievements was co-leading a landmark, seven-year environmental case against ExxonMobil. After a grueling six-month trial, the verdict was a resounding victory, with a settlement exceeding $1.5 billion. This experience speaks to his unwavering commitment to holding corporations accountable and fighting for the rights of affected communities.
Unmatched Service and Personalized Attention
At Attorney Rosofsky's law firm, quality takes precedence over quantity. We believe in providing focused care and attention to each client, ensuring they receive the highest level of service. When you work with Michael, you won't deal with intermediaries or associates. From the first point of contact, until the final decision is made in court, he will personally handle your case, setting the groundwork for open lines of communication and tailored legal strategies.
Beyond the Courtroom
While Michael's dedication to his clients and their justice is unparalleled, he's also an active member of his community. As a wrestling coach, he passes on the values of discipline and quality leadership to young athletes, helping to foster their personal growth and development. He's a devout Baltimore Ravens fan, and he loves to spend time with his friends and family. Current events, sports, and politics all captivate his interests.
Experience and Passion Matter
With over two decades of practice experience, Michael Rosofsky has built a reputation as a knowledgeable attorney and an innovative thinker. From family law disputes to criminal defense and civil litigation cases, his commitment to fair and optimal results has earned him the trust and respect of his clients and peers alike. He has what it takes to formulate elegant and sustainable solutions to even the most difficult legal problems.
If you're seeking a skilled litigator who will passionately fight for your rights, contact us at the Law Offices Michael S. Rosofsky today. Experience firsthand the high-quality, hands-on service and relentless advocacy that sets his firm apart from the rest.
I'm prepared to give you the passionate advocacy you need in and out of the courtroom.
Bar Admissions
Maryland: 1989

District of Columbia: 1991

Pennsylvania: 1992

U.S. Virgin Islands: 2001
Education
J.D. Degree, The George Washington University Law School, 1989

B.A. Degree, University of Maryland, 1986